Some Past Events

September 2014

Saturday, September 20, 2014
1pm at the Mira Mesa Street Fair, on Camino Ruiz on the north side of Mira Mesa Blvd.
JING Performs


August 2014

Saturday, August 16, 2014
1-3pm at JING
Origami

Register with Jing Jing by August 1st!
$5 for materials.
Welcome to all people ages 5 and up, but we request that an adult be present to help children under the age of 8.
June 2014

May 2014

Sunday, May 18, 2014
noon-5:30pm at Scripps Ranch Comm. Park
Scripps Ranch Community Fair

JING performs Wushu and Taiji! (We'll find out the time later)!




Saturday, May 31, 2014
11am-noon at JING
JING All-School Showcase

Welcome to our Chinese / Wushu / Taiji / Bujinkan / Iado showcase!

March - April 2014

Sunday, April 27, 2014
Visit JING Kids 11am-4pm at Dingeman Elementary School's World's Fair Carnival!

We will also be performing, so look for us!

February 2014

Saturday and Sunday, Feb 8-9, 2014
San Diego Chinese New Year Food and Cultural Fair

Downtown San Diego, on 3rd & J
JING performs Saturday afternoon, Feb 8!
December 2013
Saturday, December 14, 2013
6:30pm
JING & Buj Culture:
忘年会 bōnenkai - Japanese "Forget the Woes of the Past Year and Look Forward to the Bright New Year" Dinner

Pre-registration with Laura required. Welcome!
November 2013
October 2013
Saturday, October 12, 2013
Shaolin Kung Fu Competition at the LA Convention Center

"The Abbot of the Shaolin Temple, along with the monks and congregants, cordially invite all honored guests and martial arts masters the Shaolin Temple Cultural Festival LA 2013." The competition includes Wushu and Taiji!

The full Shaolin Cultural Festival is from October 8 - October 15.




Saturday, October 19, 2013
10am-1:30pm
JING 12th Anniversary Celebration!

Join us for classes at 10am, Crafts for the family at 11am, our Performance at 11:30am, and Celebratory Food at noon!

September 2013

Thursday, September 12, 2013, 3-4pm
JING Kids Chinese After-School Program begins
Kids Chess Club

Saturday, September 28, 2013, 7pm
JING & Buj Culture:
San Diego Chinese American Association's National Day Performance
at the Poway Center for the Performing Arts

This performance will include traditional Chinese music and dances. It should be wonderful, especially because our very own Aya will be dancing!
August 2013

Saturday, August 10, 2013, 12:30 - 2pm
JING & Buj Culture:
Qigong (Chi Gong, Chi Kung, Ki Gong)

According to Traditional Chinese Medicine, blockages of Qi can cause a variety of physical, mental, and emotional ailments; unblocking and increasing the flow of Qi in the body serves to strengthen and heal. Come learn about the historical, philosophical, and practical elements of the exercise "Qigong"!
June 2013
Saturday June 29 - Sunday June 30, 2013
Relay for Life of Scripps Ranch

9am Saturday - 9am Sunday
At Scripps Ranch Community Park
11454 Blue Cypress Drive
7am Tai Chi class on Sunday June 30th

Saturday, June 1, 2013, 2 - 3:30pm
JING & Buj Culture:
Reiki

Reiki is hands-on healing energy. It acts toward harmony and balance of body, mind, and soul. It strengthens the immune and endocrine systems, brings deep relaxation, heals all kinds of sicknesses, and mobilizes the body to heal itself. Learn about Reiki, its origins and history, and how it can help improve your health!

About Karin Hagstrom, our resident Reiki Master:
Karin started her healing journey with Reiki in 2007. She was so awed and inspired by what Reiki was able to accomplish in her life, and the peace and tranquility it brought to her, that she studied to become a Reiki Master herself in the Usui Mikao method.

Karin brings a gentle, nurturing touch to her Reiki practice. She specializes in treating children, stress and anxiety, digestive disorders, menstrual difficulties, infertility and acute pain. Karin also enjoys teaching Reiki to others.

Her healing methods include color therapy, guided imagery, and Theta Healing.

Testimonial:
"Receiving Reiki from Karin is like God, spring time and apple pie all rolled into one"
J.G. 47 year old.
May 2013
Saturday, May 18, 2013, noon - 1:30pm
JING & Buj Culture:
Shiatsu

Shiatsu, Japanese for "finger pressure", originated in Japan from traditional Chinese medicine, with influences from more recent Western therapies. The traditional explanation of how Shiatsu works is that the pressure and massage stimulates the energetic pathways of the body, known as the meridians. One scientific explanation for its effectiveness is that shiatsu calms an overactive sympathetic nervous system, and therefore improves circulation, relieves stiff muscles, and alleviates stress. It us used today to treat back pain, headache, anxiety, arthritis, depression, and a host of other illnesses.

Learn about this Japanese healing method from our very own Ph.D in Physiology, Dr. Jim Cummings! From the Bujinkan website:

Jim is a 10th degree black belt (Shihan), a senior instructor at BTSD San Diego, and is the resident silver-back. He is a Colonel in the US Army Veterinary Corps and has deployed overseas into combat zones several times. He is also certified to teach Shiatsu and Reiki healing. Jim is the founder of Okinawa Bujinkan Taka Seigi Dojo and has been training in the Bujinkan for over two decades. He is an instructor at the Ready 5 program and holds Ph.D in Physiology and is a Doctor of Veterinary Medicine.
Wednesday, May 22, 6-6:50pm
TaijiFit with David-Dorian Ross!

"Groovy modern music, a roomful of swaying bodies, Qi coursing through your body - and best of all, the classes are FREE! RSVP today!"






Master's Class for TaijiFit Instructors following at 7pm.
Monday, May 27, 2013
Memorial Day Holiday (no classes) and ….
Memorial Day Murph!

Starts at 8:30am, potluck and barbeque to follow. Come find out more at JING, sign up, donate, and work out!
April 2013
Saturday, April 27, 2013, 2pm - 3:30pm
JING & Buj Culture:
Chinese Music - the Er Hu and its family

The distinctive wails of an Erhu instantly signal that a song is Chinese, and the Erhu is one of the most popular of the traditional Chinese instruments. It is an integral part of almost all Chinese musical ensembles, and is a very common solo instrument, as well. The very talented Mr. Zhang Xiaonan, a frequent performer in the thriving Traditional Chinese Music scene of San Diego, will be bringing his Erhu and other instruments in the Chinese Violin family!



If you have never heard the ErHu, then visit this video to see and hear how it can be played!


March 2013
Sunday, March 17, 2013, 11am--1-ish
JING & Buj Culture:
Dim Sum 点心

Enjoy this Southern Chinese tradition with JING!
Meet at Pearl Chinese Cuisine on Sunday morning at 11am. Bring your appetite!

Directions to 11666 Avena Pl, San Diego, CA 92128:
I-15 towards the Rancho Bernardo area
Exit Bernardo Center Drive - go East
Drive 2 blocks, then U-turn on Lomica Drive
Turn right on Avena Place.
The restaurant is at the end of the cul-de-sac, facing Webb Park.
February 2013
Saturday, February 9, 2013, 2-5pm
JING & Buj Culture:
Chinese New Year Celebration!

Come Celebrate the Year of the Snake with JING! We will be celebrating with games and food and crafts and, of course, education the JING way! 恭喜发财!

January 2013


Saturday & Sunday, January 12 & 13, 2013. 9am - 5pm both days.
T'ai Chi Fitness Instructor Training (F.I.T.)


From David-Dorian's website:

Are you ready to Touch Your Qi and help others find balance and Harmony in body, mind and Spirit? Become a T'ai Chi for Exercise instructor with the T'ai Chi Fitness Instructor Training (F.I.T.)™ certification program. The T'ai Chi F.I.T.™ certification prepares instructors to teach T'ai Chi for Exercise (known as taijicao in Chinese) in fitness environments, including gyms, community centers, senior centers, senior centers, hospitals, clinics, private studios, yoga & Pilates studios, etc.

Get certified through the #1 T'ai Chi fitness instructors' training program in America, and earn 13 CEC hours from the American Council on Exercise (ACE) with David-Dorian Ross, America's T'ai Chi Champion and host of PBS's "T'ai CHi, Health, and Happiness".





on Saturday, January 12, 2013, 9am - 5pm

The program starts with Tai Chi F.I.T. Flow™ training, a course that teaches you how to lead a class (or individual client) into the most overlooked aspect of fitness: Flow, the experience of connectedness and synergy in the body, mind and Spirit.

on Sunday, January 13, 2013, 9am - 5pm

The second course in the Tai Chi F.I.T. program is Tai Chi FIT Tools™. Using the flow movements and flow concepts from the basic training, we start adding apparatus. Take T'ai Chi for Exercise to a whole new level of intensity – without losing your harmony!

Location: JING Institute of Chinese Martial Arts & Culture
Cost: $250 per Certification, or Both Certifications (both days) for $400

More Information: 949-945-8153 / drtaichi@aol.com
REGISTER ONLINE: www.daviddorianross.com/seminars
Sunday, January 27, 2013, 12:45 - 2pm
JING & Buj Culture:
Archery & Asia
Come do Archery with us! (Traditional costume not required :) (Much more modern bows available for use.)

Maximum 16 students, $20.00/student, equipment included.
8 years old and up.
At Performance Archery at 8390 Miramar Pl. Ste. C
December 2012
Saturday, December 1, 2012, 2-4pm
JING Culture:
Tile-Decorating with Chinese & Square Calligraphy

Make wall-hangings, trivets, and paper-weights. Make great gifts!

Jing Jing will teach the basic elements of Chinese Calligraphy and (English) Square Calligraphy, and teach you to write/draw auspicious Chinese characters!

$5 per person/family for 4 tiles.
16 people/families maximum.
Please register by email or at JING!
Saturday, December 22, 2012,6pm
JING & Buj Culture:
忘年会 bōnenkai -- Japanese "Forget the Woes of the Past Year and Look Forward to the Bright New Year" Dinner

Pre-registration with Laura required. Welcome!
November 2012
Saturday, November 10, 2012, 1-4pm
Stage & Film Combat Workshop
with Andrew Provisor and Dr. Craig Reid

aka How to Look like You're Beating Your Friend Up Really Badly,
but actually you're just putting on a show :)




Tuesday, November 20, 7:30-9pm
Multi-Artist Musical Night @ the North Coast Repertory Theatre

Jing Jing performs GuZheng at this special event that benefits the Arts for Healing Program and the Women's International Center. Please also bring canned or dry food donations for the San Diego Food Bank barrel for Thanksgiving.

October 2012
Saturday, October 20, 2012, 11am-3pm
JING 11th Anniversary!!!!!!!!!!!

Yes! We have been teaching Chinese Martial Arts to the good people of San Diego for 11 years now! Please come celebrate with us! We will have Classes and Crafts and Performances and Potluck and Generally Great Celebrations!

10am: Wushu Kids and Taiji Adults class (as usual, and open to friends and family)

11am: Crafts Booths and Information Booths open!
11am: Tactical Pen class (practical self-defense for ages 13+) (free to JING/Buj/Ready 5. $15 for visitors

Noon: BBQ and Potluck!

1pm: Axe-throwing (ages 13+) (free to JING/Buj/Ready 5. $15 for visitors)

2pm: Performance! Children's Chinese Recital, Wushu, &Taiji!
September 2012
Saturday, September 1, 2012
AKA American Open / Kung Fu Magazine.com Chinese Championship




Monday, September 3, 2012
Labor Day Holiday - JING closed for classes.



Saturday, September 15, 2012, 1:30-2pm
Mira Mesa Street Fair performance
At the intersection of Camino Ruiz & Mira Mesa Blvd



Saturday, September 22, 2012, 5-9:30pm
JING Culture:
Mid-Autumn Buj/JING Festival

The Mid-Autumn Festival is one of the most important holidays in the Chinese calendar. It has been celebrated for over 3000 years, though it has only been popular since the early Tang Dynasty (618 907). It is a celebration of the Autumn Harvest and the Full Mooon (actually on September 30 this year, but we can have a party a week or two early!).

Come learn the story of the Moon Goddess (Chang-e), do crafts (Calligraphy and Origami, our last two Culture Classes)(and make Lanterns), play games (Mahjong, our earlier Culture Class), and eat mooncakes (my treat!) and potluck (that means you :) from 5-7pm, then enjoy a family-friendly martial arts movie at 7pm!

Happy Mid-Autumn Festival!
August 2012
Saturday, August 4, 2012
JING closed for classes.
We will all be at the
5th Las Vegas ICMAC Tournament!
Come compete with us!





Saturday, August 18, 2012, 2-4:30pm
JING Culture:
Write Chinese Calligraphy

As Yin is the pair to Yang, so Chinese Calligraphy is the pair to Chinese Martial Arts. In Asia, it is said that much a person's character can be seen through their handwriting; as such, it has always been an integral part of a cultivated person's education that he or she learn calligraphy well. Even today, Calligraphy is used as a form of meditation, artistic outlet, emotional release, and personal cultivation. In this class, we learn the history and philosophy of Chinese and Japanese Calligraphy, and most importantly, we practice doing Calligraphy.
July 2012
Saturday, July 21, 2012, 2-4:30pm
JING Culture:
Learn to Fold Origami

There's nothing quite like the joy you get from transforming a plain square of paper into a frog, or a flower, or a boat, or a plane, a useful chopstick-rest, or an esoteric geometric window ornament. This class covers the aesthetics of Chinese and Japanese paper folding, the development of paper folding as an art in China and Japan, the science behind pa importantly, how to fold many fun and interesting animals and flowers and household items and decoratives!
June 2012
Saturday, June 16, 2012, 2-4:30pm
JING Culture:
Learn to Play Mahjong!



While there is some debate about who created the game of Mahjong, my favorite origin myth suggests that Confucius, the Chinese philosopher, developed the game in about 500 BC. The three dragon (cardinal) tiles agree with the three cardinal virtues: Hóng Zhōng (紅中 red middle), Fā Cái (發財 prosperity), and Bái Ban (白板 white board) represent benevolence, sincerity, and filial piety, respectively.

Another theory is that Chinese army officers serving during the Taiping Rebellion created the game to pass the time. Yet another theory is that a nobleman living in the Shanghai area created the game between 1870 and 1875.

Whoever created this game, it was banned by the government of People's Republic of China when it took power in 1949. The new Communist government forbade any gambling activities, which were regarded as symbols of capitalist corruption. After the Cultural Revolution, the game was revived, without gambling elements (ha!), and then the prohibition was revoked in 1985. Today, it is still a favorite pastime in China and other Chinese-speaking communities.

Come learn the fun game that has dominated Chinese Communities since as long as anyone can remember! Pre-registration required, so we know how many mahjong sets to bring - email info@JINGinstitute.com or sign up at JING!

May 2012
Saturday, May 12, 2012, 12:30pm
JING Performs at the Asian Cultural Festival!






Sunday, May 20, 2012, noon and 1pm
JING Performs and Teaches at the San Diego Museum of Art Family Festival!






Saturday, May 26, 2012, 1-2:30pm
JING & BTSD Culture:
All About Japanese Kimonos



The word "kimono" (着物) literally means a "thing to wear" in Japanese. Another name for a kimono is gofuku (呉服), literally "clothes (服) of Wu (吳)", as the earliest kimonos were heavily influenced by traditional Han Chinese clothing during the extensive Chinese culture adoptions by Japan starting in the 5th century AD.

The kimono is a Japanese traditional full-length robe worn by men, women and children, usually only worn on special occasions. A woman's kimono may easily exceed US$10,000 (you can also find very simple ones for $15, but let's get back to the fancy clothes:); a complete kimono outfit, with kimono, undergarments, obi, ties, socks, sandals, and accessories, can exceed US$20,000 . A single obi (sash) may cost several thousand dollars, as experienced craftsmanship is required to make it.

Come learn about why a robe could cost so much, and learn about all the different types of kimonos - men's vs women's, married women's vs unmarried women's, spring kimonos vs summer kimonos, tea-ceremony kimonos vs wedding kimonos vs geisha kimonos! Come learn with us at JING on Saturday, May 26, 1-2:30pm!
April 2012
Jumps and Falls
Jump Higher, Land Lighter
(aka Shocking Jumps and Spectacular, yet safe, Falls)
With Philip Sahagun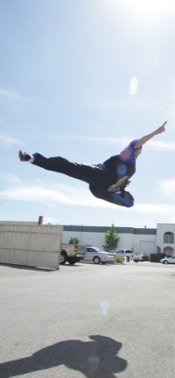 The art of Chinese "Wushu" includes a wide array of acrobatic difficulties and breathtaking stunts that can be seen both on the competition floor and in Hollywood Movies. The first documented style based around acrobatic movement can be traced back to the Shandong region of China during the Song Dynasty (960-1279). Called Ditang Quan or Ground Tumbling Boxing, the style is characterized by many flying kicks, tumbles and falls; its practice creates confusing fighting strategies while at the same time develops tremendous physical strength in practitioners.
This workshop teaches step-by-step methods for students to safely learn and improve the practice of Jumping and Tumbling, Landing and Falling, within Ditang Quan and other physical Arts.
Covering:
· Stretching and preparation – to loosen the body specifically for jumping, tumbling, and falling.
· Conditioning – to improve your reflexes, flexibility and coordination, to increase air time and body control when jumping, and decrease danger when falling.
· Preparation Runs – to develop momentum and lessen the amount of leg strength needed, and improve the feeling of floating in the air!
· Preparation Falls – to develop proper technique and physical and mental preparation.
· Jump and Fall Techniques
· How to Address Fear in Jumping and Falling
Including:
· Jump Front
· Aerial
· Tornado
· Butterfly
· Jump Outside (Lotus Kick)
And
· Front Fall
· Side Fall
· Back Fall
· Kicking Falls
· Butterfly Falls
· Twisting Falls
· Tumbling Falls
About Philip Sahagun:
Over the years, Philip Sahagun has earned a reputation in US martial arts circles for his dynamic stage presence and style. He has worked with and appeared for numerous events hosted by the likes of Pepsi Cola, Jackie Chan, Tina Turner, the World Culture Center of Saudi Arabia, and various Chinese Media Groups, including CCTV, Beijing TV, and Shenzhen TV. He has even performed at the famed birthplace of martial arts, the Shaolin Temple. See his website! Watch him jump and fall on YouTube!


Event Logistics:
Date: Saturday, April 7, 2012
Time: 1-5:30pm
Location: JING Institute
9865 Businesspark Avenue, Suite D
San Diego, CA 92131
(in Scripps Ranch, 1 block east of the 15)

Registration: $40 Pre-registration; $50 on-site, cash or credit
Call 858.578.8267 or visit JING to Register!

More Information: 858.578.8267
www.JINGinstitute.com
info@JINGinstitute.com
March 2012
Saturday, March 17, 2012
Buj/JING 3-5pm
Bujinkan Taka-Seigi Dojo performance at 4:30pm!
March Culture Class: Cherry Blossom Festival
at the Japanese Friendship Garden!

(The full Festival goes from 10:00am - 6:00pm, but JING will only be there officially 3-5pm)
From the Japanese Friendship Garden Website:


The Japanese Friendship Garden will be hosting its 7th annual Cherry Blossom Festival. General Admission $4; Students/Seniors/Military $3; Children 12 and under are FREE with a paid adult. The Garden is home to 150 cherry trees and other flowering plants. Enjoy Japanese food, arts, crafts, and cultural demonstrations.
February 2012
Saturday, February 4, 2012
2-5pm
February Culture Class: Chinese Dumplings

Have you ever enjoyed eating Chinese dumplings or Japanese gyoza? Better yet, have you ever made dumplings from scratch at home? Making dumplings is a homey tradition for practically all Chinese families, a happy thing for the family to do together on special occasions and relaxed evenings and weekends. We welcome you to join us in making (and eating!) dumplings on Saturday, February 4th!

Registration required, $5 per person, 20 people maximum. Bring any ingredients you might want to add to your own dumplings, and bring a nice big container to hold 25 dumplings for you to take home!
January 2012
Saturday, January 21, 2012, 2-5pm
January Culture Class: Chinese New Year!

Come Celebrate the Year of the Dragon with JING! We will be celebrating with games and food and crafts and, of course, education the JING way! Learn about where this most important holiday come from, and how it is celebrated today! Happy Chinese New Year!



Saturday, January 28, 2012
1:30-1:55pm
JING performs at the 30th Annual 2012 San Diego Chinese New Year Food and Cultural Fair downtown!





Saturday, January 28, 2012
4-4:25pm
JING performs at the Kearny Mesa Lunar New Year Festival
December 2011
Saturday, December 10, 2011, 6-9pm
December Culture Class:
Martial Art Movie Night!

Come explore Martial Arts movies with Bujinkan, JING, and, most importantly, Craig Reid! Craig worked in the martial arts movie industry for many years as a voice actor, stuntman, and fight choreographer, and he has written the definitive book on Martial Arts movies, The Ultimate Guide to Martial Arts Movies of the 1970s. He has all the best background and backstage stories, and you can hear them at our Movie Night!

We will be watching Drunken Master II, a Jackie Chan classic and a movie that Craig choreographed for!
November 2011
Saturday, November 12, 2011, 6:30pm
November Culture Class: Chinese Banquet Night!

$25/person, all-inclusive. Friends and Family Welcome!
At Jasmine Seafood Restaurant on Convoy Street.
Menu posted at JING :)
Limited seating available. Please sign up at JING, and pay Jing Jing by November 1!
October 2011
Saturday, October 15, 2011, 2-5pm
JING & Bujinkan 10th Anniversary!
(no classes this day)
Party, Performance, and Potluck!



September 2011
Saturdays, September 17, 1-3pm
September Culture Class: Chinese Brush Painting
Ken K. Xiao (萧昆), from our Calligraphy Class in July, will teach us about the various type of Chinese Brush Painting, it history and its development. Students will spend the majority of this workshop painting!


$3 Materials Fee, please! If you have your own brush, please bring it!
JING will supply students with plenty of practice paper and ink, and have brushes available for use.

Sign up at JING!
August 2011
Saturday, August 27, 1-3pm
August Culture Class: Chinese Calligraphy!

Ken K. Xiao (萧昆), a highly respected scholar who has been practicing Calligraphy since the age of 12 and has trained with Calligraphy masters in China will teach us the history and significance of Calligraphy and the parallels between martial arts and Calligraphy; students will spend the majority of this workshop practicing the major styles of Calligraphy. This is always a very hands-on, busy-brush workshop!

$3 Materials Fee, please! If you have your own brush, please bring it!
JING will supply students with plenty of practice paper and ink, and have brushes available for use.

Sign up at JING!

July 2011
Saturday, July 9, 1-3pm
July Culture Class: Samurai Swords!

Bill Stegner from Bujinkan Taka-Seigi Dojo will teach us about the history of these iconic weapons and how it all relates to the arts taught in our school. Learn the process of sword making, where it originated, and how it evolved. Then practice holding and "using" the swords!

Saturday, July 15-17
JING/BUJ Camping Trip!

We're going to the Laguna Mountains!
16 people max, ages 13+
$20 per person, includes CampSite Fee and Food (yum :)
Register at JING, and pay Jing Jing!

June 2011
As of June 1, JING is located in Scrips Ranch! Please visit us at
9865 Businesspark Avenue, Suite D
San Diego, CA 92131




Saturday, June 4, 10:30-1pm
JING and Bujinkan Celebrate the Move to Scripps Ranch with a blessing, performance, and food! The students of JING and Buj are incredible, and deserve to have a party for all the hard work that they made such fun out of. Thank you.
June 20-24, 2011, 1-5pm
JING Summer Camp!
Let your children enjoy learning about
Chinese culture, art, and technology!
See our Summer Camp page to join!
May 2011
Sunday, May 1, 2pm
JING Wushu and Taiji Performance!

Asian Cultural Festival



Saturday, May 28, 1-3pm
May Cultural Class: Shabu Shabu! (aka "Hot Pot")
At the Shabu Shabu House on Convoy Street


April 2011

Saturday, April 11, 2-3:30pm

April Cultural Class: Pipa and Guzheng!



RSVP by email or at JING.
Events is Free to all JING Students and Family. Welcome!
Saturday, April 9, 1-4pm



Martial Arts Action on Film Seminar:
How to adapt martial skills to film,
from Wushu to Western Boxing
With DY Sao,



3 Elements of Film Fighting:
* Core Use, including Posing
* Technique, including Safe Realism
* Expression and Emotional Movement

Practicum:
* Improving Reactions
* Falls and Throws
* Choreography for Film



About DY Sao:
DY has been working as a martial artist, stuntman, and actor in the film industry since 2002, when he was featured in Jet Li's movie, Cradle to the Grave. He has since worked on many other projects, including Rush Hour 3 and the History Channel Special: Art of War, and he recently served as stuntman on Tina Turner's world tour. He is currently serving as the fight coordinator for the new comedy Kungfused. See him fight on YouTube!


Event Logistics:
Date: Saturday, April 9, 2011
Time: 1-4pm
Location: JING Institute
8860 Kenamar Drive, Suite 307
San Diego, CA 92121
(3 miles east of UCSD, in the Miramar area)
Registration: $35 Pre-registration; $40 on-site
Cash or credit
Call or visit JING to Register!
More Information: 858.578.8267
www.DYSao.com
www.JINGinstitute.com
info@JINGinstitute.com
March 2011
Saturday, March 26, 9-9:50am

Our sisters school BTSD|SD offers
"The First Steps into Gun Ownership"
---
2010 Bagua Seminar, Level 2 with Coach Wei Wei
3-Part Seminar: Saturday, November 6, 8-10am
Saturday, November 13, 8-10am
Saturday, November 20, 8-10am

Content: Bagua, Level 2. Form, Function, and Philosophy
Challenge and improve your mental and physical agility.
Learn the joint locks, throws, and evasions of arguably the most circular, refined, and complex of all martial arts.

From the book Dragon Stretches its Claws: An Illustrated Manual of Bagua Zhang, by Liu Jing Ru and CS Tang,



"Move like a dragon; Swing about like a monkey; and Change postures like an eagle.

"Make steps as if you are wading through mud; Twist both hands as if you are twisting a rope; and Turn about as if you are turning a stone mill."

Named after the mystic Eight Trigrams (Ba Gua), an ancient system of divination, Baguazhang is a martial art that employs subtle movement, explosive power and a unique form of maneuvering….

But Baguazhang is more than just a martial art. Its elegant and balletic yet powerful forms build strength, coordination, and flexibility, while its traditional postures and exercises enhance Nei Gong (Inner Strength).



Please register at JING or by calling 858.578.8267

Tuition: $249 pre-registration by November 1, or 3 payments of $83

Location: at JING!

---
9th Anniversary Celebration!
(Went wonderfully! Thank you!)
Saturday, October 16, 2010
Doors open at 2pm
Performances begin at 2:30pm
Wushu, Kungfu, Taiji, Bujinkan!
And Food! (Bring something yummy to complement our sweets :)

Welcome!
---
A Few of our Previous Performances:

San Diego Chinese New Year Festival!
Downtown San Diego, on 3rd & J
in the Historic Chinese District
2008, 2009, 2010, 2011

2007 Mira Mesa Street Fair
September 2007, 2008, 2009, 2010, 2011

Anime Expo*
Masquerade Half-Time Show
2004-2007

2007 International Comic Con International: San Diego*
Masquerade Half-Time Show
2007, 2008
---
Tournaments and More Events!
USA Kungfu Wushu Federation
International Chinese Martial Arts Championship
Wushu Wiki for Events
---