---
San Diego Martial Arts, Gongfu, Wushu, Tai Chi School – JING is the best! San Diego Martial Arts instructors - JING has the professional Jiangxi Wushu Team Champion and the Queen and Princess of Taiji. San Diego Martial Arts environment - JING is the friendliest, largest, most powerful and "most beautiful" San Diego Chinese Martial Arts, Gongfu school you can ever find. In San Diego, no other Martial Arts school can give you the Gongfu & taiji quality that will qualify you to the World Wushu Championships & the 2008 Olympics or the Best and Natural Healing Arts that really work for your body. JING Institute of Chinese Martial Arts is the ONE AND ONLY ONE in San Diego.
---
Why JING!
What We Teach.
F.A.Q.
---
Workshop at JING Institute with Chen Sitan, the "Prince of Taiji" of the World


On 8/22-23/2004, we witnessed Chen Sitan's taiji performnaces. His Taiji is so impressive with rhythem, elegance, feeling, strength that everyone of us in the seminar is deeply touched. His teachings were clear, insightful and profound. We all learned a lot from him. Thank you, Master Chen Sitan.

Do you know that almost every person in China, who practices Taiji, collects Master Chen Sitan and Master Li Deyin's video tapes and VCD? Their videos are the best sellers in China because taiji people love them both! If you like to collect their videos, please contact Siu-Fong Evans at sdtaichi@yahoo.com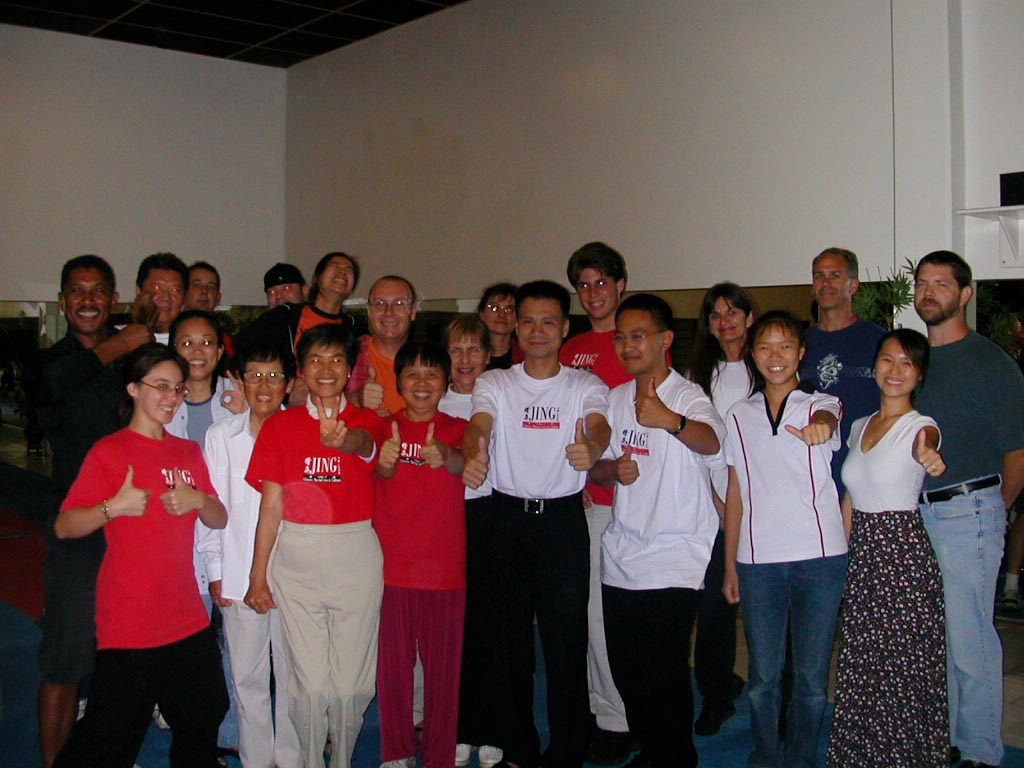 We all love Chen Sitan. He is a very respectful, friendly and humble master.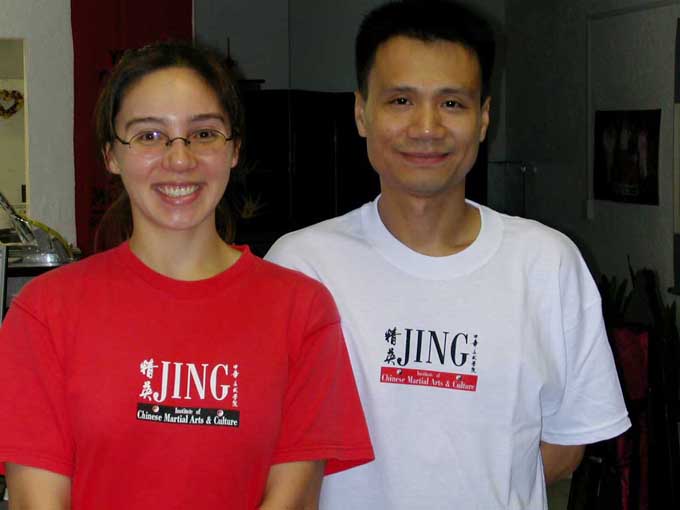 Chen Sitan and Jing Jing Evans.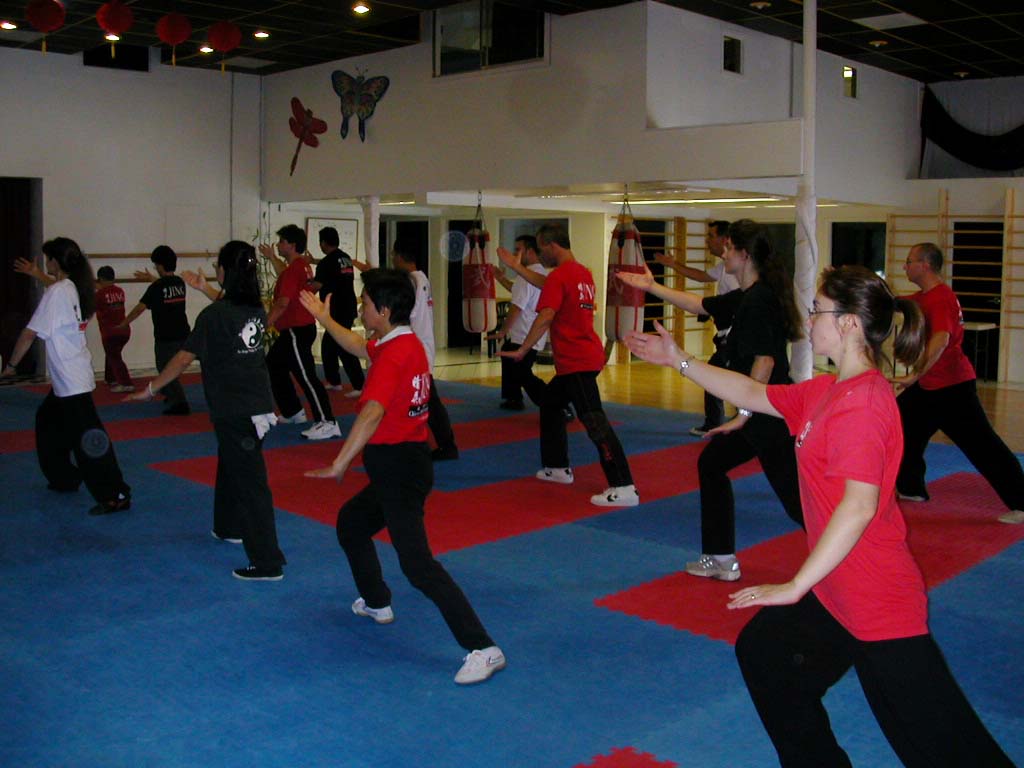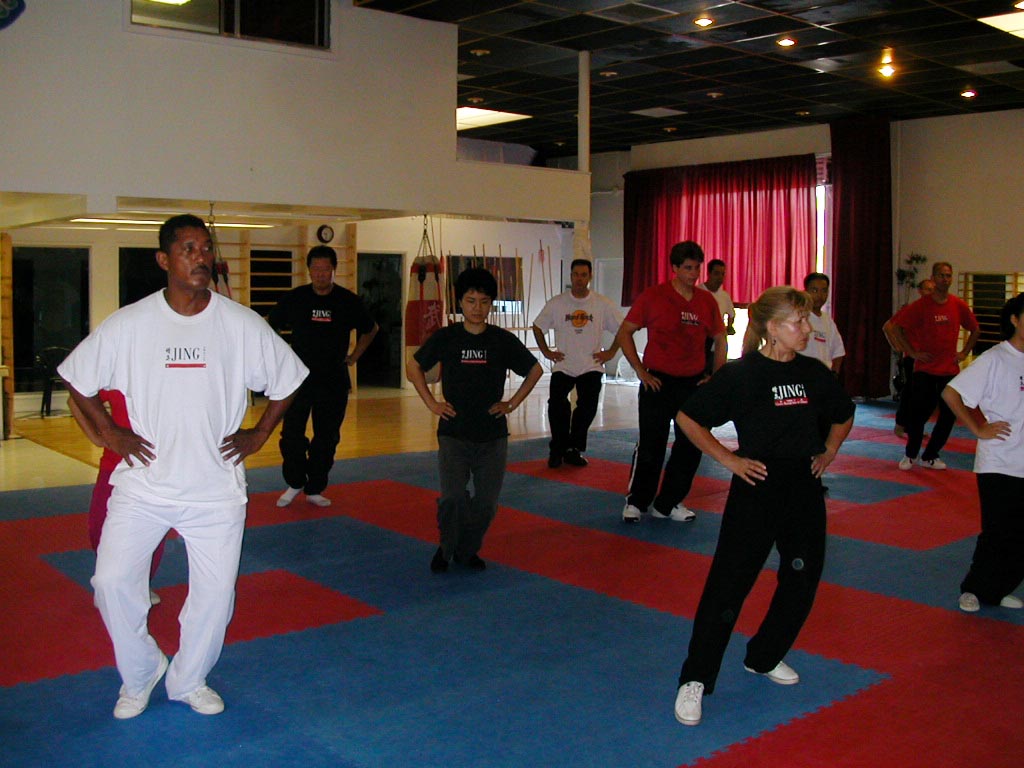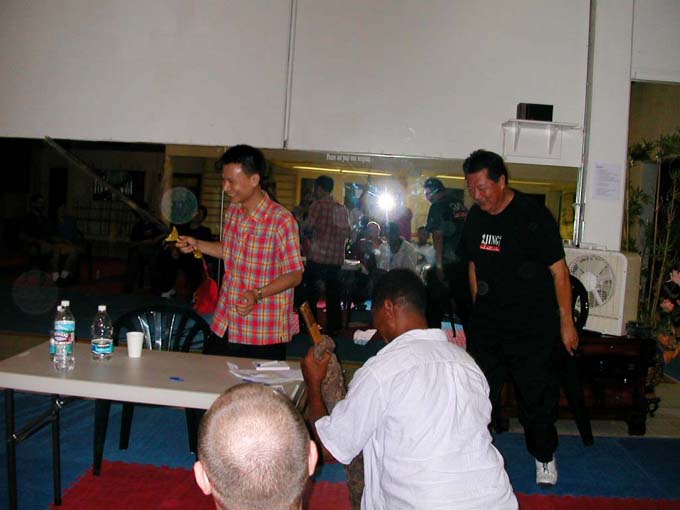 Everyone is happy! Meng Xianjia (in Black JING T-shirt) is our famous leader in the Chinese Community of San Diego also learns Taiji from Chen Sitan.
---
© 2002-2007 info@JINGinstitute.com
8666 Commerce Ave., San Diego, CA 92121
Phone (858) 578-8267

Home